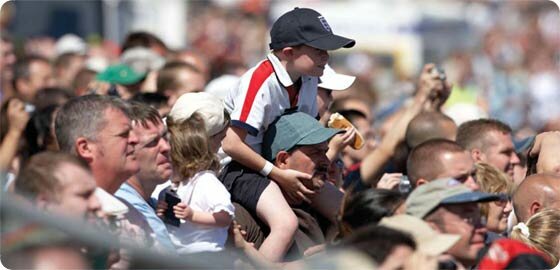 Venues
Sunderland has a wide variety of locations available across the city for both indoor and outdoor events, all well capable of hosting musical, sporting and cultural activities on a small or grand scale.
From the picturesque seafront location of Cliffe Park, which can take up to 40,000 people and the massive Herrington Park with space for 8 arenas, to the historic Sunderland Empire with its 1800 seating capacity, numerous visitors and organisers will testify to the fabulous atmosphere generated at events such as Radio One?s Big Weekend, the hugely successful Sunderland Airshow or stage shows such as Chitty Chitty Bang Bang, Miss Saigon and Scrooge the Musical.
Please click on the find out more link in each of the boxes below for more detailedinformation on Signature, Medium Sized and Local venue options available in Sunderland.