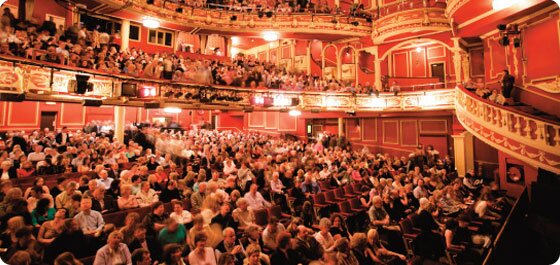 SAOS presents Guys and Dolls
Wednesday 15 Jun 11 - Saturday 18 Jun 11
Evening Performance 7.30pm, Sat Mat 2.30pm, Sun 1.30pm & 5pm
Tickets: 12.00
Sunderland Empire
High Street West
Sunderland
SR1 3EX

Email:
Web: www.sunderlandempire.org.uk

Guys & Dolls tells the story of small-time gambler Nathan Detroit, organiser of the oldest permanent floating crap game in New York and his bet with pal Sky Masterson - that he can?t make the next lady he sees fall in love with him.
When the next doll is prim and proper neighbourhood missionary Sarah Brown, Sky has his work cut out for him!
Register your interest in this event
Event information may be subject to change or cancellation, please check before travelling. Sunderland City Council makes every effort to maintain the accuracy of the information on this website but cannot accept responsibility for any error or alteration to details which may occur.