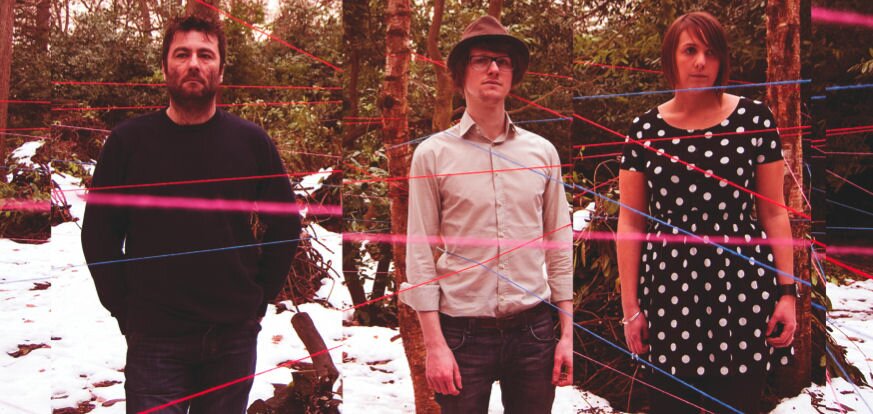 Sunderland Live: Fringe Festival
Friday 27 May 11 - Friday 17 Jun 11
FREE

Sunderland City Centre
riverside and seafront



Wheelchair Accessible
This summer, everyone can experience live music and street performance in Sunderland, for FREE. Sunderland Live will take place over the three weekends between 27 May and 17 June...
Squares and Corners
A programme of music and street entertainment for everyone
Saturdays, Sundays and Bank Holiday Monday. 12noon - 5pm at Park Lane, High Street West and The Bridges Shopping Centre.
St Peter's Campus between 12noon and 5pm on Saturday 28 and Monday 30 May entertaining the crowds en route to concerts at the Stadium of Light.
Party in the Park
Sunday 29 May, 2pm ? 7pm at Mowbray Park
Nearest Metro: Sunderland Central
Bring a picnic and a rug for an afternoon of live music from some of the best of the region's finest indie folk acts and singer songwriters including: Chased by Wolves and Sharks Took The Rest ? two of the North East?s hottest emerging alternative bands.
Look out for Independent?s Old Friends/Bookends Collective ? live in the park for one day only, featuring Martin Longstaff, Rebecca Young, Morris Ford, Matt Stalker and Richard Smith.
Sunderland Soul & Funk Sessions
Monday 30 May, 12noon - 5pm at Mowbray Park
Nearest Metro: Sunderland Central
Live Funk and Soul music with local groove merchants Nick Pride & The Pimptones, Soul Technique and Village Soul DJs.
Sounds of Park Lane
Saturday 4 June, 12noon ? 5pm
Nearest Metro: Park Lane Interchange
An afternoon of the best emerging alternative bands and DJs from the North East's thriving music scene including We Beat The System, The Castells, Athletes in Paris, Gallery Circus, Mausi and Vintage Revolution. More acts TBC.
EXIBITIONS, MUSIC WORKSHOPS AND MORE?
Sound it Out
Monday 30 May ? Friday 3 June
Various locations across the city centre
An exciting opportunity for young people to participate in free music workshops spanning five days. Sample various instruments and techniques, test out your vocals and build up your act or improve your skills for the finale performance, which will take place at Independent on Saturday 11 June 2011.
For more info or to sign up, please contact The Bunker on 0191 567 1777, email or go to
www.bunkeruk.com
Tunstall Hill Sessions
27 May ? 17 June
Experience audio and visual pleasure through a series of live music performances conceived in a room at the foot of Tunstall Hill, Sunderland. Tunstall Hill Sessions captures a growing number of established local artists including Duncan Lloyd (Maximo Park), Coal Train, The Lake Poets and Barry Hyde (The Futureheads) performing in alternative settings.
View the Mackem trios? work at various city centre locations during the Fringe.
The Roker Dance
Sunday 29 May, 1pm to 4pm
Roker Park Bandstand
As Take That fever sweeps the city, you can take part in a mass Take That dance routine at 3pm. Practice sessions will take place throughout the day, so get there early to perfect your steps! Sunderland?s Youth Dance groups will also showcase their routines throughout the day.
Monday 30 May, 1pm to 5pm
Roker Park Bandstand
Enjoy a live festival of brass music and outdoor performances of ?Shall We Dance? by Ragroof Theatre and other breakdance performances.
first3songsnoflash
Pop up exhibition by Ian West
27 May ? 17 June
Venue to be confirmed
Award-winning North East photographer, Ian West has spent the last two years on the road and in the studio with some of the region's biggest bands including Frankie and the Heartstrings, The Futureheads and Field Music. View key pieces of his work at The Bridges Shopping Centre throughout the duration of the festival.
PLUS MORE SURPRISES TO BE ANNOUNCED
========================
TWEET about it: #Sunderlandlive
FACEBOOK search ?Sunderland Live Fringe Festival?(
hyperlink to )
========================
Event information may be subject to change or cancellation, please check before travelling. Sunderland City Council makes every effort to maintain the accuracy of the information on this website but cannot accept responsibility for any error or alteration to details which may occur.