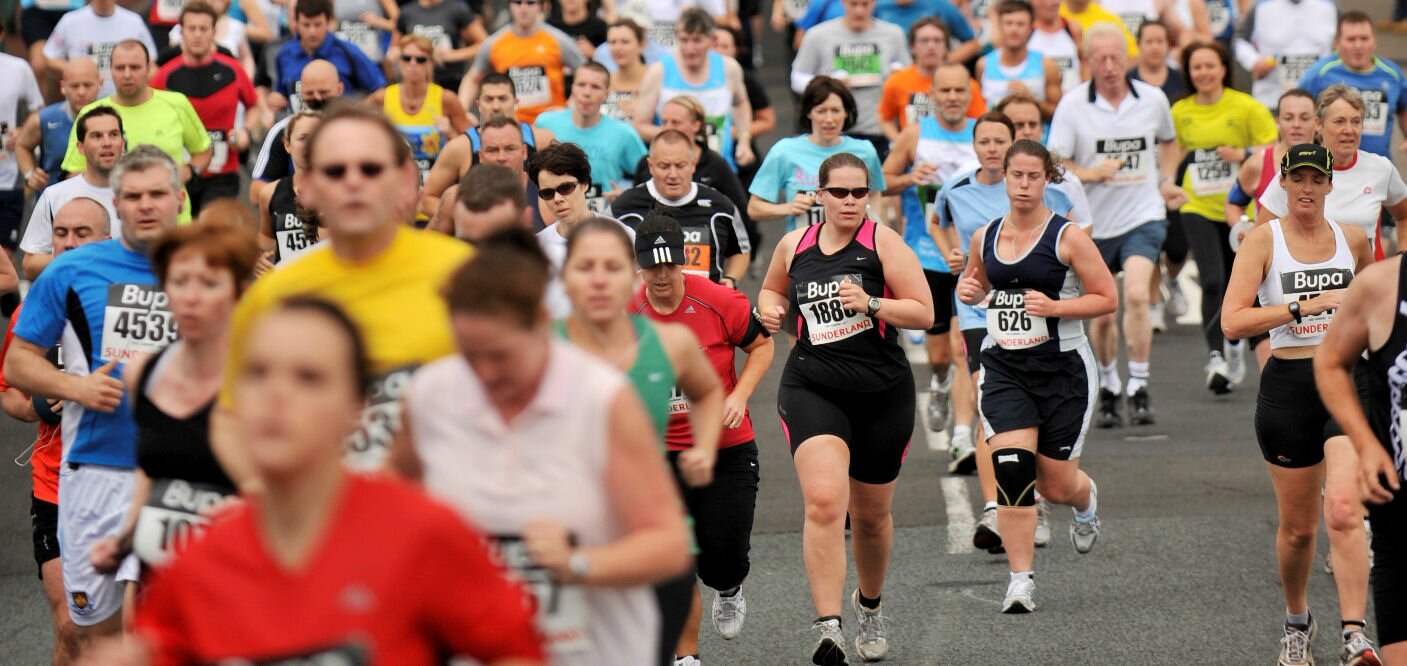 Sunderland 10k Run 2011
Sunday 26 Jun 11
16 - 21

Sunderland city centre and coastline

Web: http://www.sunderlandcity10k.com



Wheelchair Accessible
The Sunderland City 10K will be held on 26th June 2011 and you can join thousands of runners taking part in this exciting city centre event.
Sponsored by redspottedhanky.com and hosted by Sunderland City Council the run will start and finish at the Stadium of Light ? taking in the city?s sights on both sides of the river, passing through the marina and along the sea front to Roker Park.
A festival atmosphere will ensure an exciting day in Sunderland?s sporting calendar and if past events are an indication, the interest will be very high.
An lite men?s and women?s mile race will add to the occasion and they will be chased by boys and girls age group races along the same course prior to the 10K event.
This 10K race will be a wonderful addition to the portfolio of major events hosted by the city and will give the people of the region another great summer?s day out.
Car parking is free to all participants and there will be special Metro services to nearby stations.
Early entry is advised as there will be a limit on the number of participants.
Click here to enter
/ http://www.sunderland.gov.uk/index.aspx?articleid=5071
A number of roads within Sunderland, including Wearmouth Bridge, will be affected by this event and road closures and traffic diversion plans will be in place on the day. Please see the attached pdf of those roads affected.
Click here to download pdf version of leaflet
Event information may be subject to change or cancellation, please check before travelling. Sunderland City Council makes every effort to maintain the accuracy of the information on this website but cannot accept responsibility for any error or alteration to details which may occur.