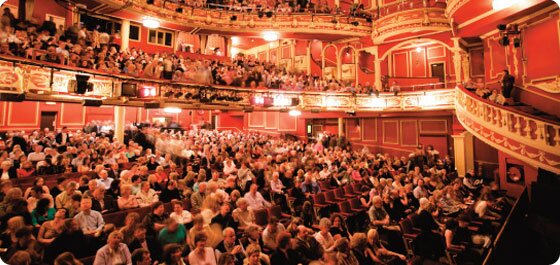 Shaun the Sheep
Wednesday 22 Jun 11 - Sunday 26 Jun 11
Wed 7pm, Thurs 11am & 5pm, Fri 2pm & 7pm, Sat 11am, 2pm, 7pm, Sun 11am & 2pm
Tickets: 11.50 - 16.50
Sunderland Empire
High Street West
Sunderland
SR1 3EX

Email:
Web: www.sunderlandempire.org.uk

Come and join Shaun and his friends in their very own live show. All your favourite characters from the hit BBC show will be here including Bitzer, Shirley, Timmy and the rest of the flock in this magical, fully choreographed music and dance extravaganza.
Shaun is stage struck and has decided to put on a very special show for all his friends, so get ready for some fabulous madcap mayhem as they dance and prance their way through a series of wonderful adventures under the nose of the short-sighted Farmer.

Register your interest in this event
Event information may be subject to change or cancellation, please check before travelling. Sunderland City Council makes every effort to maintain the accuracy of the information on this website but cannot accept responsibility for any error or alteration to details which may occur.