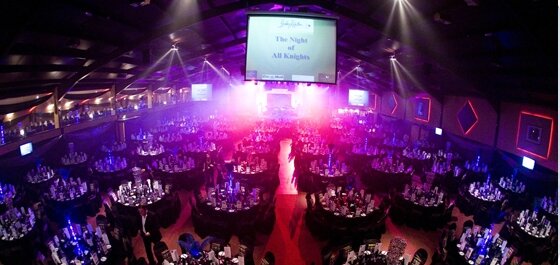 Skinny Twins Festival
Saturday 11 Jun 11
12:00 noon - 12.00 midnight
All Day tickets 35.00 Early Bird Tickets 25.00 (Limited period only).

The Rainton Meadows Arena
r> Email:
Web: www.skinnytwins.co.uk



Wheelchair Accessible
The Skinny Twins Festival looks set to serve up a storm to North East music fans, by announcing their debut festival at Rainton Meadows Arena on the 11th June 2011.
They?ll be kicking a summer of festivals off with an event to remember... for more than one reason. The festival so far has announced 12 acts, and will be held at Rainton Meadows Arena in Houghton Le Spring.
Bands currently on the bill include world famous punk act The Stranglers, The Rifles, The Sunshine Underground, Neville Staples (of The Specials), Twisted Wheel, The Boxer Rebellion, and local lads Detroit Social Club, amongst others. They will be taking to the stage from midday to midnight.
The festival is the first of its kind to held at Rainton and looks to be extremely popular already, with word spreading throughout the region and further afield.
The stage at Raintons will be filled with musical legends throughout the day and night. However, one thing is for sure there will be one slot reserved for the winner of a local Battle of the Bands competition being launched by the Skinny Twins, to find the next ?big thing?. Not only is a spot on the stage up for grabs, you can also win 250, a full day?s recording session at a local studios and an interview with Spark FM. You can find out more on www.skinnytwins.co.uk.
The tickets will be 35 for the full day, however if you get your skates on you can get early bird tickets for just 25 for a limited period only. For more information or to book your tickets go to www.skinnytwins.co.uk.
There will be a shuttle coach service to Rainton Meadows Arena whichwill run every 30mins. Pick up points will be Sunderland Park Lane Interchange, Newcastle Bus Station & Durham Bus Station. The service will start at 12pm and will run until midnight.
To book your bus click herehttp://www.alsshop.co.uk/

Event information may be subject to change or cancellation, please check before travelling. Sunderland City Council makes every effort to maintain the accuracy of the information on this website but cannot accept responsibility for any error or alteration to details which may occur.