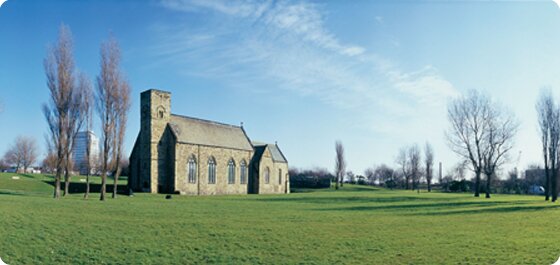 Pal Palmer Meet the Artist, Pie & Pea Supper
Wednesday 08 Jun 11
6pm
Admission: 4.00

St Peters Church
Monkwearmouth
Sunderland

Email:



Wheelchair Accessible
To coincide with the successful exhibition by local cartoonist and illustrator, Pal Palmer, Bede?s Bakehouse is proud to host a special evening to commemorate his first solo exhibition.
Meet Pal at the Bakehouse to view his work on Wednesday 8th of June from 6pm to 8:30pm. This is a unique opportunity to talk to Pal about art, nostalgia and cartoons.
The evening includes a chance to sample Anne?s home-baked beef plate pies served with mushy pea?s, or a vegetarian option available on request.
Test your local knowledge by entering our heritage quiz, which concludes with a rather unconventional music round, featuring 78?s (do you remember them?) played on a windy-up gramophone by a mystery guest.
Places are limited, so ring Anne at the Bakehouse on 0191 5640431 to reserve your ticket, 4 in advance
Event information may be subject to change or cancellation, please check before travelling. Sunderland City Council makes every effort to maintain the accuracy of the information on this website but cannot accept responsibility for any error or alteration to details which may occur.